About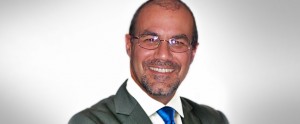 Established by Howard Cohen of HSC Communications in 2011, The Jeweler Blog currently serves 120 jewelers throughout the U.S. and Canada.
Howard uses his 30+ years of jewelry-industry experience as a journalist, editor, website developer and online-media specialist to create a daily blog in the voice of the retail jeweler. He does all the research, writing and posting… so you don't have to.
HSC Communications has served the jewelry industry since 1991, specializing in newsletters, website development and custom publishing. He created National Jeweler's "Your Jeweler & You" customized newsletter program and currently manages the "Customer Connect" website program for retail jewelers.
Howard is a guest blogger for InStore magazine's daily newsletter.
"I've worked with retail jewelers since I began my career 30+ years ago. I covered their issues as a journalist and helped them create promotional publications and websites that actively engage customers. I understand the challenges facing jewelers today and I'm happy to work with them on such a dynamic, proven and results-driven new social-media program such as The Jeweler Blog."
— Howard Cohen