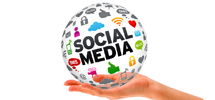 No Time for Social Media? No Problem!
With 30 years of jewelry-industry experience as a journalist, editor, website developer and online-media specialist, we create a daily blog in the voice of the retail jeweler. We do all the research, writing and posting... so you don't have to.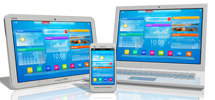 Engage Customers Daily – As They Prefer
Your customers are wired to the social media in so many ways. The Jeweler Blog program engages them using their preferred channels--blogging, Facebook or Twitter.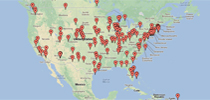 Exclusive In Your Service Area
Check out our interactive pin map to see the 160+ jewelers who are already engaging customers on a daily basis by using The Jeweler Blog social-media and blogging service.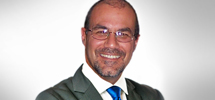 Jewelry Blogger Shares Expertise
Howard Cohen pens his own blog for jewelers for The Daily Shine and InStore. The long-time industry veteran is dedicated to making social media simple and affordable for every jeweler.